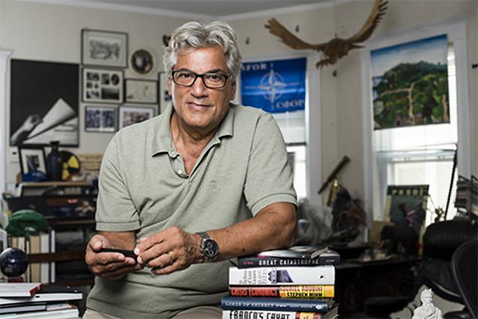 Sherman Teichman
LISD Senior Fellow
As LISD Senior Fellow Sherman Teichman is our global partner for advanced educational programs, and works with us particularly on LEAP – the LISD Embedded Action and Practitioner Program.
He is the Founding Director Emeritus (1985-2016) of the Institute for Global Leadership (IGL) at Tufts University in Massachusetts, lauded by the Carnegie Corporation of New York as "the proven breeding ground for future generations of international security and international relations leaders." http://www.tuftsgloballeadership.org/;
Sherman Teichman is currently Senior Fellow, Carr Center for Human Rights Policy, Harvard Kennedy School, as well as Non-Resident Research Associate in the Department of Politics and International Relations at the Centre for International Studies at Oxford University, and a Senior Fellow, The Raoul Wallenberg Centre for Human Rights. He is the strategic adviser for the Human Rights Foundation, and serves on the Advisory Boards of the Council of European Studies, The Mind/Brain Center on War and Humanity, Beyond Conflict, Combatants for Peace, RefugePoint, HackerNest, Music for Life International, and the educational foundation of VII Photo Agency. Prior to becoming a lecturer in the Department of Political Science at Tufts, Teichman was a Fellow and lecturer at Harvard's Institute of Politics at the Kennedy School of Government, a faculty member at Emerson College and Boston University. Sherman Teichman served as foreign policy analyst for WBUR (a National Public Radio affiliate), and a social science editor of the Boston Review. A former adviser to governments on counter terrorism and long-range strategic planning, he was also active with Amnesty International in the former Soviet Union and Central America. A saberist, he has coached fencing at Boston University, Harvard, Tufts, and the University of Chicago.
His direct contacts are email sherman_teichman @hks.harvard.edu & Sherman.Teichman @tufts.edu and phone (617) 513-1039
For more information on LEAP and program application.