LIECHTENSTEIN INSTITUTE FOR STRATEGIC DEVELOPMENT
Time is of the essence for sustainable development and resilience: we make the rapid deployment of regenerative infrastructure work.
ACTIVITIES
We are active in four programmatic modes:
EXPERTISE
WHO WE ARE
We at Liechtenstein Institute for Strategic Development help prepare private and public entities to become more resilient to climatic, energetic and economic changes. We guide their transformation in a manner, which increases both the ecological and economic value of their infrastructure to mitigate against and adapt to climate change. We develop urban and regional energy master plans and provide sustainability advice on urban development projects. A particularly important aspect of our work is geared towards effective strategic and operational large-scale urban development advice.
MISSION
We formed in response to a global recognition that major planetary indicators point not only to a necessary transformation in human settlement development and search for rapid strategies in fighting climate change tipping points and biodiversity collapse but also to the need to strengthen factors critical for human civilisation, its prosperity, innovation and development.
We recognise that isolated sustainable approaches are prone to slow uptake, errors and even failure. It pursues Rapid Regenerative Infrastructure Deployment (RRID) by integrating science, engineering, economics and finance with city, regional and infrastructure design, community planning and development.
FOR WHOM
We work for cities, towns, regional organisations, international aid bodies and private companies focused on the business of sustainable urban and regional development. Each project, every initiative is pursued with meticulous care, energy and attention to the need of client organisations, companies and communities. We do not apply standard techniques: each approach is custom tailored to specific needs and objectives, using global best practice and expertise.
Local and international experts form our core, provide guidance and leadership. They work together in sourcing and managing projects, based on tailored agreements. Our experts have worked with regions, cities and towns, local, state and national governments, the IEA, IPCC, UNDP, UNECE, UN Habitat and a number of other international organisations.
LATEST NEWS
LISD partners with UNCRD and IRENA in delivering Asian Sustainable Transport Training Workshop
10-11 November 2020


The Ministry of Natural Resources and Environment of the Government of Thailand, Ministry of the Environment of the Government of Japan, the United Nations Economic and Social Commission for Asia and the Pacific, and United Nations Centre for Regional Development of Division for Sustainable Development Goals/United Nations Development of Economic and Social Affairs will be co-organizing the Intergovernmental 13th Regional EST Forum in Asia from 10 to 11 November 2020 in conjunction with the UN ESCAP 6th Session of the Committee on Transport, on the theme of "Changing the Course of Asia's Transport Sector through Transformational Changes".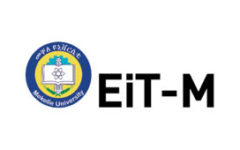 Mekelle University recipients of the 2020 Liechtenstein REED / TEA-LP Scholarship
LISD has proudly commenced to award the first round of Liechtenstein REED / TEA-LP Scholarships to three qualified candidates at the Ethiopian Institute of Technology-Mekelle (Mekelle University). The Scholarships were conceived and developed by the Liechtenstein Institute for Strategic Development during 2018-2020 and are provided through the generosity of the Liechtenstein Government, with additional support secured from UK Aid Direct, the British Department for International Development. The academic program development framework is provided by LISD's partner, The Energy Access – Learning Program (TEA-LP) of the African Climate and Development Initiative (ACDI) at the University of Cape Town, South Africa.
Einladung zur 3. Konstanzer Nachhaltigkeitskonferenz
22. September 2020, Konstanz


Die LISD AG war erfolgreich in der Ausschreibung zu 'Grenzenlos nachhaltig', eine Studie zur Aufnahme, Bedeutung, Grössenordnung und zum Umgehen mit den Zielen der Nachhaltigen Entwicklung – den Sustainable Development Goals / SDGs – der UNO Agenda 2030 im Bodenseeraum. Die deutsche öffentliche Einrichtung 'Engagement Global – Service für Entwicklungsinitiativen' des Bundesministeriums für wirtschaftliche Zusammenarbeit und Entwicklung wählte das bewährte Team bestehend aus der Vaduzer Liechtenstein Institute for Strategic Development AG und der deutschen B.A.U.M. Gruppe aus, eine SDG-Studie der Gemeinden, Landkreise, Bundesländer, Kantone und anderer Institutionen mit besonderem Fokus auf Deutschland, Österreich und die Schweiz durchzuführen.


Alle sind eingeladen zur grossen Konferenz: Download
Stakeholders Virtual Meeting at UNCCD on "Land-Solar Plus"
16-17 September 2020, Bonn, Germany


Prof. Peter Droege, Director of LISD, presents at the United Nations Conventions to Combat Desertification Stakeholders virtual meeting, with Mr. Holger Johannes Schoenherr, SUN farming, on the topic of "People, Power, Water, Food and Land – Practical Solutions and New Policy Mandates for the Rural-Urban Nexus".


Land-Solar Plus Concept and Agenda
COMMISSIONS & MEMBERSHIPS