LIECHTENSTEIN INSTITUTE FOR STRATEGIC DEVELOPMENT
Time is of the essence for sustainable development and resilience: we make the rapid deployment of regenerative infrastructure work.
ACTIVITIES
We are active in four programmatic modes:
EXPERTISE
WHO WE ARE
We at Liechtenstein Institute for Strategic Development help prepare private and public entities to become more resilient to climatic, energetic and economic changes. We guide their transformation in a manner, which increases both the ecological and economic value of their infrastructure to mitigate against and adapt to climate change. We develop urban and regional energy master plans and provide sustainability advice on urban development projects. A particularly important aspect of our work is geared towards effective strategic and operational large-scale urban development advice.
MISSION
We formed in response to a global recognition that major planetary indicators point not only to a necessary transformation in human settlement development and search for rapid strategies in fighting climate change tipping points and biodiversity collapse but also to the need to strengthen factors critical for human civilisation, its prosperity, innovation and development.
We recognise that isolated sustainable approaches are prone to slow uptake, errors and even failure. It pursues Rapid Regenerative Infrastructure Deployment (RRID) by integrating science, engineering, economics and finance with city, regional and infrastructure design, community planning and development.
FOR WHOM
We work for cities, towns, regional organisations, international aid bodies and private companies focused on the business of sustainable urban and regional development. Each project, every initiative is pursued with meticulous care, energy and attention to the need of client organisations, companies and communities. We do not apply standard techniques: each approach is custom tailored to specific needs and objectives, using global best practice and expertise.
Local and international experts form our core, provide guidance and leadership. They work together in sourcing and managing projects, based on tailored agreements. Our experts have worked with regions, cities and towns, local, state and national governments, the IEA, IPCC, UNDP, UNECE, UN Habitat and a number of other international organisations.
LATEST NEWS
Release of "Global Dialogue – Sustainability Without Borders" Report
LISD AG has co-produced a Lake Constance-wide illustrated study on the role and significance of the SDGs in the cities and communities of the region. Commissioned by the German Engagement Global – Service Center for the One World, LISD collaborated in researching interviewing and documenting municipal best-practice across the four countries.
PDF report
.
Die LISD AG hat eine reich bebilderte bodenseeweite Studie zur Rolle und Bedeutung der SDGs in Städten und Gemeinden der Region mitproduziert und soeben herausgegeben. Im Auftrag von Engagement Global – Servicestelle für die Eine Welt hat die LISD AG bei der Recherche, Befragung und Dokumentation der kommunalen Best-Praxis in der Vierländerregion earbeitet. PDF-Bericht.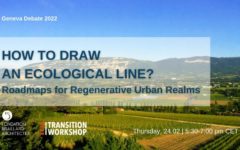 Geneva Debate 2022
24 February 2022

Peter Droege was panelist at Geneva Debate 2022, an online event which explored the question of 'How to Draw an Ecological Line: Roadmaps for Ecological Urban Realms'.

With the Ecological Transition as the only vital project with regard to the multiple facets of the climate emergency (biodiversity, food, migration, construction, consumption) it is time for the project professions to revisit their fundamentals in order to judge their relevance, to reconstruct the narrative of their own legitimacy, their methodological framework and their anticipated objectives.
The Braillard Architects Foundation asked experts at its Transition Workshop about the conditions for this necessary disciplinary renewal.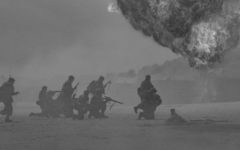 Call for climate peace diplomacy
Where is the outcry against the fossil world war that has been smoldering for decades and is escalating every day? Peter Droege, with EUROSOLAR is calling for a new international security policy, with the support of forum Nachhaltig Wirtschaften.

The world is locked in a myriad of armed hostilities – the causes of which are increasingly attributed to global warming and the securing of non-renewable energy resources.

Read the article (German)
Peter Droege is Speaker at the Urban and Rural Development Symposium 2021
8 November 2021


Professor Droege will speak at the Urban and Rural Development Symposium, a virtual and public symposium.
The event will feature the work of a diverse group of scholars from Harvard University, USA; University College London, UK; Liechtenstein Institute for Strategic Development, Liechtenstein; Federal University of Minas Gerais, Brazil; and the United Arab Emirates University, UAE on diverse topics addressing current and future challenges to sustainable development at the urban and rural scales.
COMMISSIONS & MEMBERSHIPS