LIECHTENSTEIN INSTITUTE FOR STRATEGIC DEVELOPMENT
Time is of the essence for sustainable development and resilience: we make the rapid deployment of regenerative infrastructure work.
ACTIVITIES
We are active in four programmatic modes:
EXPERTISE
WHO WE ARE
We at Liechtenstein Institute for Strategic Development help prepare private and public entities to become more resilient to climatic, energetic and economic changes. We guide their transformation in a manner, which increases both the ecological and economic value of their infrastructure to mitigate against and adapt to climate change. We develop urban and regional energy master plans and provide sustainability advice on urban development projects. A particularly important aspect of our work is geared towards effective strategic and operational large-scale urban development advice.
MISSION
We formed in response to a global recognition that major planetary indicators point not only to a necessary transformation in human settlement development and search for rapid strategies in fighting climate change tipping points and biodiversity collapse but also to the need to strengthen factors critical for human civilisation, its prosperity, innovation and development.
We recognise that isolated sustainable approaches are prone to slow uptake, errors and even failure. It pursues Rapid Regenerative Infrastructure Deployment (RRID) by integrating science, engineering, economics and finance with city, regional and infrastructure design, community planning and development.
FOR WHOM
We work for cities, towns, regional organisations, international aid bodies and private companies focused on the business of sustainable urban and regional development. Each project, every initiative is pursued with meticulous care, energy and attention to the need of client organisations, companies and communities. We do not apply standard techniques: each approach is custom tailored to specific needs and objectives, using global best practice and expertise.
Local and international experts form our core, provide guidance and leadership. They work together in sourcing and managing projects, based on tailored agreements. Our experts have worked with regions, cities and towns, local, state and national governments, the IEA, IPCC, UNDP, UNECE, UN Habitat and a number of other international organisations.
LATEST NEWS
Prof. Peter Droege LISD is jury member @ Solar Decathlon 2019
Solar Decathlon Europe 2019 will take place in Szentendre, Hungary 22-24 July 2019.

The event unites the local government of Szentendre, EMI, a non-profit organisation for quality control and innovation in building, and BME, the Budapest University of Technology & Economics.

SDE19 in Szentendre will emphasize renovation simulation, providing a frame of existing buildings
that pose renovation challenges stemming from local urban factors.

The Solar Decathlon Europe is an international competition that challenges collegiate teams to design and build houses powered exclusively by the renewable energy sources: the main aim of competition is to promote of architectural solutions related to solar energy, renewable energies and innovative technologies through the houses built by the university teams.
URBAN TERRITORIES IN TRANSITION – The Greater Geneva Consultation, Trienniale Milano, 25 May
Prof. Droege reviews and critiques the seven entries to the URBAN TERRITORIES IN TRANSITION. THE GREATER GENEVA CONSULTATION Competition, at the Trienniale Milano 2019.

Background – In 2008, the French-Swiss area around Geneva concluded a decades long development by creating a new territorial entity, the Greater Geneva. Since then, substantial work has been done in creating an ecological metropolis in domains such transports, housing and landscape preservation.
Through an extended public-private partnership, the Braillard Architectural Foundation initiated the Greater Geneva Consultation, in which seven interdisciplinary teams were selected to design the transitional phase of the agglomeration: taking into account such aspects as energy, water and other resources, biodiversity, migration, equality, and mobility.
Renewables in Cities 2019 Global Status Report – Preliminary Findings
As Special Advisor to the Renewables in Cities 2019 Global Status Report (REC-GSR), Peter Droege welcomes the first Preliminary Findings that has just been released.

The REC-GSR will map out the current trends and developments of renewable energy in cities. The report series aims to accelerate transformations to renewables in cities, support city commitments and inspire innovation in policy, financing and technology development. The preliminary findings serve as the basis for the first full report, to be released in September 2019.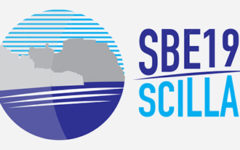 Prof. Peter Droege presents Key Note Speech at SBE19, Scilla, Italy
Prof. Peter Droege presents Key Note Speech entitled "Urban energy transition: renewable strategies for cities and regions" at the SBE19 conference, to be held on May 16-17, 2019 in Scilla, Italy.

SBE19 is focused on policies, programs and action plans targeted to improve the sustainability of the built environment.

The conference is organized under auspices of international conveners CIB, iiSBE, UN Environment and FIDIC and belongs to the Sustainable Built Environment regional conference series leading towards World Conference SBE20 Gothenburg.

For more info
COMMISSIONS & MEMBERSHIPS