LIECHTENSTEIN INSTITUTE FOR STRATEGIC DEVELOPMENT
Time is of the essence for sustainable development and resilience: we make the rapid deployment of regenerative infrastructure work.
ACTIVITIES
We are active in four programmatic modes:
EXPERTISE
WHO WE ARE
We at Liechtenstein Institute for Strategic Development help prepare private and public entities to become more resilient to climatic, energetic and economic changes. We guide their transformation in a manner, which increases both the ecological and economic value of their infrastructure to mitigate against and adapt to climate change. We develop urban and regional energy master plans and provide sustainability advice on urban development projects. A particularly important aspect of our work is geared towards effective strategic and operational large-scale urban development advice.
MISSION
We formed in response to a global recognition that major planetary indicators point not only to a necessary transformation in human settlement development and search for rapid strategies in fighting climate change tipping points and biodiversity collapse but also to the need to strengthen factors critical for human civilisation, its prosperity, innovation and development.
We recognise that isolated sustainable approaches are prone to slow uptake, errors and even failure. It pursues Rapid Regenerative Infrastructure Deployment (RRID) by integrating science, engineering, economics and finance with city, regional and infrastructure design, community planning and development.
FOR WHOM
We work for cities, towns, regional organisations, international aid bodies and private companies focused on the business of sustainable urban and regional development. Each project, every initiative is pursued with meticulous care, energy and attention to the need of client organisations, companies and communities. We do not apply standard techniques: each approach is custom tailored to specific needs and objectives, using global best practice and expertise.
Local and international experts form our core, provide guidance and leadership. They work together in sourcing and managing projects, based on tailored agreements. Our experts have worked with regions, cities and towns, local, state and national governments, the IEA, IPCC, UNDP, UNECE, UN Habitat and a number of other international organisations.
LATEST NEWS
Prof. Droege speaks at the Fourth Constance Sustainability Conference
Professor Peter Droege presents the report on communal SDG action in the region, at the Fourth Constance Sustainability Conference.
Welche Möglichkeiten gibt es für die kommunale Verankerung der Agenda 2030? Wie können Kommunen die Transformation zur Global Nachhaltigen Kommunen auch in herausfordernden Zeiten meistern? Wie kann eine zielführende, interkommunale Netzwerkarbeit aussehen? Darum geht es bei der
4. Konstanzer Nachhaltigkeitskonferenz – regional, kommunal, vernetzt
am 05. und 06. Oktober 2022
im Bodenseeforum Konstanz.
Seien Sie dabei und melden sich hier
International Conference for Technological Imagination, Rome
Prof. Droege is speaker on the topic "How can Cities react to Climate Change", at the International Conference for Technological Imagination in the Green and Digital Transition, in Rome, 30 June – 1-2 July 2022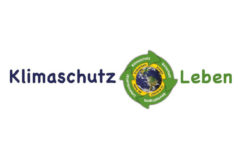 Prof. Droege speaks at the Mureck Living Climate Protection Forum
LISD Director and EUROSOLAR President Professor Droege speaks at the Mureck 'Living Climate Protection – Klimaschutz Leben' Forum on 10 June 2022. Mureck in Eastern Styria is a globally leading 100% Renewable Energy Community for three decades, excelling in bioenergy and solar power. Also speaking are Federal Minister Dr. Leonore Gewessler, EU Parliamentarian Simone Schmidbauer, Mayor Klaus Strein and the bioenergy pioneer EC Karl Totter.

LISD Direktor und EUROSOLAR Präsident Professor Droege spricht beim Murecker Forum "Klimaschutz Leben" am 10. Juni 2022. Mureck in der Oststeiermark ist seit drei Jahrzehnten eine weltweit führende 100% Erneuerbare-Energie-Gemeinde, die sich durch Bioenergie und Solarenergie auszeichnet. Mit dabei sind Bundesministerin Dr. Leonore Gewessler, EU-Parlamentarierin Simone Schmidbauer, Bürgermeister Klaus Strein und der Bioenergie-Pionier Ökonomierat Karl Totter.
Release of "Global Dialogue – Sustainability Without Borders" Report
LISD AG has co-produced a Lake Constance-wide illustrated study on the role and significance of the SDGs in the cities and communities of the region. Commissioned by the German Engagement Global – Service Center for the One World, LISD collaborated in researching interviewing and documenting municipal best-practice across the four countries.
PDF report
.
Die LISD AG hat eine reich bebilderte bodenseeweite Studie zur Rolle und Bedeutung der SDGs in Städten und Gemeinden der Region mitproduziert und soeben herausgegeben. Im Auftrag von Engagement Global – Servicestelle für die Eine Welt hat die LISD AG bei der Recherche, Befragung und Dokumentation der kommunalen Best-Praxis in der Vierländerregion earbeitet. PDF-Bericht.
COMMISSIONS & MEMBERSHIPS